Give Your Patients A New Lifestyle… Not Just Another Diet!!! ®
As a busy doctor you do not have the time to provide your patients with a customized nutritional program specific for their nutritional / medical goals, based on personal food preferences and metabolism.  In the past, giving your patients nutritional advice has been complicated, time consuming and not profitable.
If you are interested,in introducing or elevating your practice with a credible nutrition program that could increase practice referrals and revenues by $100 – $300 K annually with Cash, Insurance, or Medicare Reimbursement then complete the Request More Info / Meal Plan to evaluate for your clinical philosophy and patient demographic.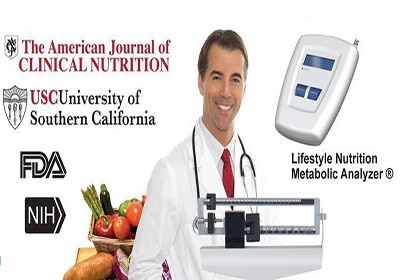 Lifestyle Nutrition has trained over 900 practices nationwide in the past 30 years
For A Limited Time  Lifestyle Nutritionis seeking healthcare practices for exclusively to represent as a clinical reference site.To evaluate, complete your nutritional questionnaire and request exclusivity for your area. This is a limited offer based on availability. Request aWebinarwith one of our Licensed Progressive Clinical Nutritionists!
Lifestyle Nutrition has trained over 900 practices nationwide in the past 30 years. Our program is evidence based, NIH reviewed, USC validated, FDA listed, and has published peer reviewed research.
Re-Think Your Philosophy
If you are convinced that patient compliance is poor using generic diet sheet handouts and you would prefer to provide individualized clinical meal plans, then complete your questionnaire and view our videos.
Whether your focus is with medications, hormones or diet products a Lifestyle Nutrition Metabolic Program adds credibility and improves long term compliance.  Many of our seasoned progressive doctors rely exclusively on our Lifestyle Program rather than medications, hormones and diet products.
No Selling of Diet Products
Complete your questionnaireto evaluate our program for your clinical philosophyand patient demographic.Evidence – based, peer reviewed Lifestyle Nutrition Counseling Program utilizes a metabolic analyzer and nutrition management software to provide your patients with custom clinical meal plans, exercise program and weight lossrecommendationsincorporating healthy supermarket food.  Insurance and Medicare Reimbursement may be available for patients.
Lifestyle Programs Are Less Costly to Patients, More Profitable to Owners and Market Credibly To Peers and Community
To Learn More, Watch Our 3 min Intro Video Now!