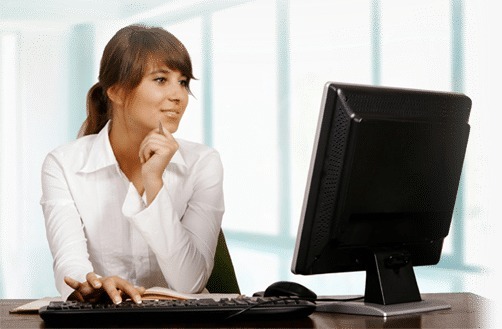 Online Nutritional Counseling Programs – Lifestyle Nutrition Metabolic Counseling Program
30 Years' Experience- Advance Clinical Nutritionist/ Progressive Registered Licensed Dietitian/ Nutritionist.
About US
We offer the best and  most comprehensive Online Clinical Nutrition Counseling Program based on your metabolism and muscle mass recommending specific name brand foods to eat at your local grocery store based on your food preferences and lifestyle. No Diet Products Required!!
Wouldn't eating right be easier if your Nutrition Program was coordinated to your personal Lifestyle?
For 30 years we have been counseling patients and training doctors nationwide with our online Lifestyle Nutrition Metabolic Counseling Program and strive to make nutrition a positive rewarding experience for you. We know how train and motivate doctors, their staff, and patients nationwide to achieve the results they are looking for.
Our Clinical Nutritionists / Progressive Registered Dietitians develop customized Lifestyle Nutrition Metabolic Counseling Programs for you and your family recommending widely available specific name brand healthy local supermarket and restaurant foods.
If your goal is to gain, maintain, lose weight or reduce or control risks for specific diseases, then a Board Certified Lifestyle Nutrition Clinical Nutritionist can customize a program for your PERSONAL & MEDICAL GOALS and lifestyle. We work with clients who are experts or novices in the kitchen. If you were prescribed medications by your doctor, we can show you how to improve your lifestyle and eating so you will not need to rely exclusively on medications to solve your medical issues.
We work with all types of clients with digestive problems, food sensitivities, food allergies, sports nutrition, pre-diabetes, high cholesterol or imbalances in hormones, kidney dialysis, gestational diabetes, chronic fatigue and much more… our clinical nutritionists can make up a custom Lifestyle Nutrition Program for your MEDICAL NEEDS.
Insurance Reimbursement
Before committing to a Nutritional Program, we ask you call your insurance company to determine if your policy covers and how many sessions are available initially or each year for  1. Medical Nutrition Therapy MNT 97802 for Obesity, Diabetes, Pre-Diabetes or Renal problems. Also check for 2. Behavioral Counseling 99402 to promote a healthful diet and physical activity and lastly check for  3.  PREVENTIVE WELLNESS VISITS GO438.
After nutrition counseling has been completed, we will provide a detailed superbill with the dates and billing codes so you can submit to your insurance company for reimbursement. Many of our clients are seeing 70-80% of the nutritional counseling being reimbursed if the policy covers one of these codes. Most insurance companies offer preventative wellness visits.
Before Choosing Your Online Nutrition Counseling Program
It is important to feel comfortable and trust your Clinical Nutritionist to achieve the results you expect. We ask all our prospective clients both in office and virtual to review some info before booking a counseling appointment.  We have been in business for 30 years helping many patients and doctors and would like to make sure we are "the right fit" for each other.
 Please view 1.  Introductory Patient Video 2.  our FAQ's about our nutritional counseling program and 3. FAQ's about virtual tele nutrition appointments.  If you like you can check out our Lifestyle Nutrition Inc reviews on Broward Blvd in Fort Lauderdale or on Glades Road in Boca Raton.
We do not just focus with providing clinical meal plans based on your metabolism, lean body mass, exercise program and lifestyle. We also help you change and improve your relationship with food.  (With programs that consist of 3 or more sessions.)
Since we review a substantial amount of information during each nutritional session, we ask you to call us a few days after each session to answer any of your questions about your specific goals each week.  We have trained over 900 physicians and office staff to implement our Lifestyle Nutrition Metabolic Counseling Program, so we understand your needs and this process.  This will assure that you get the results you're looking for!  After you select a program you will receive instructions to complete questionnaire food logs and send blood labs (optional) before the counseling begins.
Types of Meal Plans Available and More
This can be decided by you or your Clinical Nutritionist / Dietitian
 After you choose your online counseling program you will have an option to pick the nutritional  program you are interested in.
5 Online Nutrition Counseling Options
[rpt name="20-min-strategy-session-copy-3-copy"]
[rpt name="20-min-strategy-session-copy-3-copy-2″]