---
We provide Turn-Key Lifestyle Nutrition Metabolic Counseling Programs® for doctors practices focusing on lifestyle, metabolism, and healthy supermarket food for weight loss, medical or nutrition goals, based on individual food preferences. Since 1989 we work with over 900 physicians, specialists, chiropractors, naturopaths, alternative health providers and corporations that are interested in introducing a credible nutrition program to their practice, fine-tuning or elevating their existing nutrition program. We train and support doctors to be clinically and economically successful with providing credible nutrition counseling to their patients and communities.
Our goal is to advance your practice nutritionally so you can become a more effective health care provider, generating significant revenues and an abundance of new patient referrals, while creating loyal, happy, healthy referring patients and setting you apart from other doctors in your community.
Using our patented, research validated, metabolic analyzer, body composition analyzer and meal plan software; your assistant can teach your patients how to incorporate whole, healthy, readily available, supermarket foods with long term behavior modification for most disease, pre-disease and wellness protocols. The research and validation was performed at the University of Southern California, TWO REVIEWS BY the National Institutes of Health (NIH) AND MANY PEER REVIEWED PUBLISHED STUDIES confirming scientific validity, accuracy, and usefulness in a clinical setting.  NIH, USC  Validation – References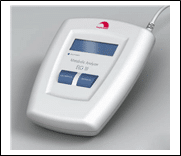 Each Lifestyle Nutrition Program is based on your patient's individual metabolism, lean muscle mass, activity level, diagnosis and food preferences, focusing on food, rather than relying exclusively on medications, diet products, shakes or packaged foods. Our meal plan software can quickly provide a tailored meal plan for conditions such as diabetes, hypertension, metabolic syndrome, coronary disease, and /or weight loss. Our software can provide most any type of meal plan such as Paleo, Atkins, Zone, Ketogenic, Mediterranean,  Sports Nutrition, American Heart Association, Excess Weight Gain During Pregnancy, food combining, and many more depending upon your philosophy. Many of our doctors and patients are happy using our DEFAULT METABOLIC PROGRAM which we can quickly demonstrate during a webinar with you and your staff.
What We Offer – Turnkey Program

Our Lifestyle Nutrition Turnkey Metabolic Counseling Programs® includes our metabolic analyzer,body composition analyzer,  meal plan software, patient materials, sample news ads, press releases, exam room posters, custom brochures, power point presentations, Google Ads, (SEO) keywords, and on site and/or webinar training. During an interactive webinar with one of our licensed nutritionists we will review cash, Medicare, 3rd party reimbursement billing scenarios and provide physician references, some of whom we have trained and supported over a dozen years ago. Our onsite and webinar training allows you and your staff to become efficient at using our metabolic analyzer and health management software. We also offer an opportunity for our doctors and staff to visit one of our locations in South Florida for advanced training.
Complete Your Meal Plan Questionnaire To Test Drive Our Nutrition Program and Schedule A Webinar With One Of Our Nutritionists.
After the completion of the webinar, we will provide references for physicians who have used our program for many years and who can provide additional professional advice.
Invest 3 minutes now to evaluate our program for your patients and your practice, and complete the MEAL PLAN QUESTIONNAIRE … So you can properly assess our program for your philosophy and patient demographic.
Nutritional Compliance, Metabolic Profiling and Patient Food Preferences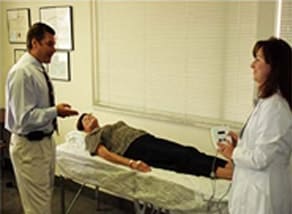 Using our proprietary metabolic analyzer and meal plan software your assistant can create a sliding scale (carbohydrate, fat, & protein amounts) nutrition program that is individualized for each patient's lean muscle mass, age, activity level, metabolism and food preferences, lifestyle factors and medical needs recommending widely available foods.
Whether patients purchase organic food at Whole Foods or shop at Wal-Mart, Costco or regular grocery stores we provide weekly goals, shopping lists, meal plans and nutritional information based on their preferences and lifestyle. We Get Specific We provide the specific name brands of foods to purchase because many foods vary in nutritional quality.
Our individualized approach results in increased compliance, happier patients and better outcomes. 
"Generic Diet Sheets do not work, they are too general and patient compliance is low."
Our Testimonial
---

As the former Chief of Preventive Medicine at John Hopkins University and practicing for 25 years in Washington DC, I treat patients with a variety of backgrounds and eating habits. Read More »
Christopher Fuzy MS, RD, LD Training Dr. Sylvia MD, Internal Medicine
Our patients are successful and motivated to adopt lifestyle changes because we provide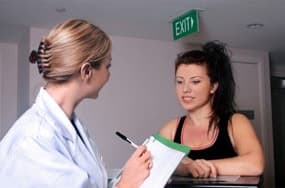 healthy, widely available supermarket food
detailed shopping lists
food combinations, simple recipes
weekly goals
exact name brand foods
realistic exercise programs
specific eating out guidelines
stress reduction
focus on Blood Sugar Management Not Calorie Management
long-term behavioral changes and so much more
In 3-5 minutes  a wellness coach can perform a metabolic assessment and  develop a custom nutrition and exercise program.
Customized for your philosophy and patient demographic.
We have many more nutritional protocols -see Patients Who Qualify
Eighty percent of your patients want to eat healthier. As a busy practitioner, you don't have time to put together a personal nutrition and exercise program. So, you provide generic diet handouts for many of your patients. As a result, patient compliance is poor and you feel your patients are not receptive to making any diet or lifestyle changes.
Body mass index BMI is just an oversimplified height and weight relationship. Measuring lean muscle,  a patient's metabolic rate and activity level is a more efficacious way to determine the correct amount of carbohydrates, proteins, and fat to manage their blood sugars, energy level, hunger, appetite, cravings, or fatigue throughout the day.

Our Programs Are Less Expensive, More Profitable & Market Well
Anti-Aging and Lifestyle Counseling Programs based on patients eating real food are less expensive and more profitable for their owners.  Behavioral lifestyle programs market well, and gain the respect from community and peers, patients are less likely to revert back (relapse) to their old habits once they discontinue to purchase diet supplements or medications. HOWEVER, MANY OF OUR DOCTORS COMBINE OUR LIFESTYLE NUTRITION PROGRAMS WITH OTHER WEIGHT LOSS MODALITIES.
Our Testimonial
---

Having practiced as a chiropractor for 20 yrs., I relocated to Montana in 2000 to live on a ranch, improve my family's quality of life & perpetuate Christian values. Read More »
Dr. Lou Chiropractor, Montana & Christopher Fuzy MS, RD, LD
Complete Your Custom Meal Plan Questionnaire and Schedule a Webinar with a Nutritionist. We will review your options and then you will be able to effectively evaluate our program for your philosophy and patient demographic.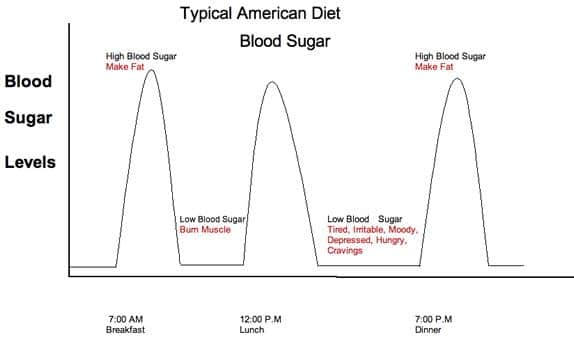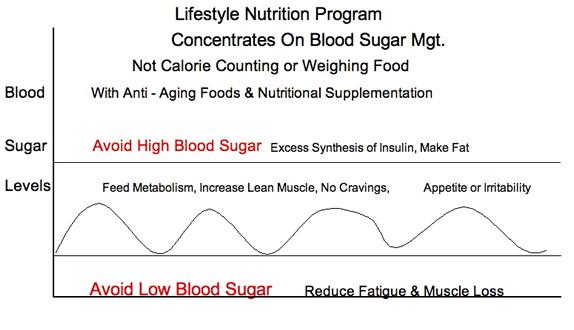 The Lifestyle Nutrition Metabolic Counseling Program® promotes muscle gain and fat loss while controlling appetite and decreasing blood sugar spikes and craving which patients view  as a positive uplifting life experience.