Office Training & Support
After You Decide Our Program Is For Your Practice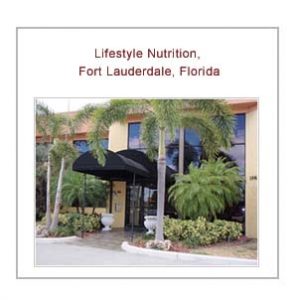 Step by step, we can help you implement our turn key Lifestyle Nutrition Counseling Program based on your philosophy, patients eating habits, geographical food preferences, practice size and your practice goals. We provide you with effective practice management tools that we use in our practices and have been helping doctors for over 30 years to expand their practices
We typically train you & your staff through webinars or onsite training in your office with real patient cases depending on your preference. After the completion of a webinar with one of our nutritionists we will provide physician references, some of whom we have trained and supported over a dozen years ago.
We also offer the opportunity for any doctor or clinical assistant to visit one of our locations in South Florida for advanced training in one of our practices if you desire for you and your staff. Again, this is not a necessity, just another option we support our doctors and their staff.
Most of our doctors are very satisfied with our webinar training and support – It's your choice.
We Offer Individualized Private Nutrition Webinars For Prospective Doctors and Staff
The best way to truly evaluate our program is to complete the meal plan questionnaire and schedule a private, interactive, webinar for doctors and any staff members, with our licensed nutritionists to:
review and explain your custom nutrition and exercise program
demonstrate how our software functions "hands on"
better understand your clinical philosophy and practice business goals
provide a realistic economic forecast for your patient demographic and practice
review hardware, software, marketing and program costs and options.
During our webinars our nutritional consultants will review clinical, marketing, and financial strategies and will focus on your needs and goals, with care and practical knowledge. We are nutritionists helping doctors with nutrition counseling in their practices with their patients.
Our 30 year reputation and physician references will verify that our training, support, and follow-up are superior unlike most other companies. We are nutritionists helping doctors, not marketing experts who may lack in customer support and hands on experience. We enjoy helping our doctors and staff member's to help their patients improve their lifestyles, generate referrals and practice income.
Please complete the Custom Meal Plan Questionnaire / Request More Information and one of our Licensed Clinical Nutritionists will send you your personalized nutritional program.
Lifestyle Nutrition Marketing Program
We have been advertising for our practices and assisting doctors advertise throughout the U.S. for 30 years. We advise our doctors to the best way to market and implement our Lifestyle Counseling Program for your medical specialty, and patient demographic
We provide the training & marketing tools to use within your practice, such as specific questionnaires or surveys to screen existing patients for nutritional counseling.
We also provide you the tools to communicate with patients within your practice & also outside marketing tools to communicate effectively to your community such as :
waiting / exam room posters
custom brochures
sample news ads
press releases
power points
SEO
Google ad – keywords
Sample TV commercials
nutrition articles
health fairs and much more.